Individual Site Details: Bulman

The Bulman Solar Power Station is the smaller of the two and is being build first. The photo above was taken during construction. Commissioning took place in November 2002, with the formal opening on 20 November 2002.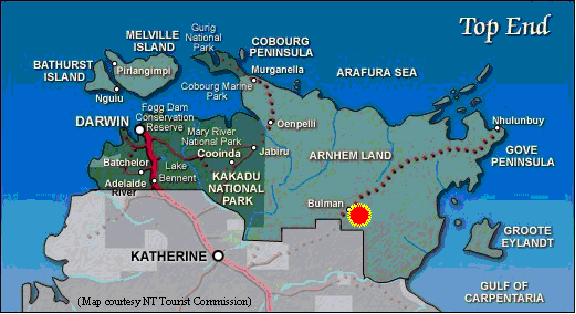 Location: The Solar Power Station is located at the Bulman Community, on the road between Katherine and
Nhulunbuy (Gove). This is at the southern edge of Arnhem Land, in the tropical zone of the Northern Territory and three hours drive east of Katherine.

Wet Season vehicular access to Bulman is frequently cut off. The solar power system will extend the use of the on-site fuel storage and thereby increase the reliability and availability of the community's power supply.
How it works: