Participants in the NT Solar PV Commercialisation Pilot Project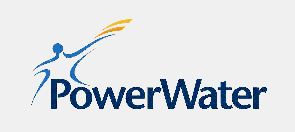 Power And Water Corporation
Power And Water own and operate the Bulman and Kings Canyon power stations and are resposnible for overall project implementation.

Northern Territory Government
The Department of Business, Industry and Resource Development provided funding for the project through the Renewable Remote Power Generation Program (RRPGP). This program is aimed specifically at reducing diesel fuel consumption in remote power stations.

Australian Greenhouse Office (AGO)
The AGO provided funding for the project through the Renewable Energy Commercialisation Program (RECP)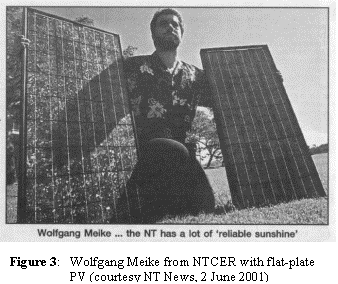 Northern Territory Centre for Energy Research (NTCER)
The NTCER played a key role in the development of the project concept and overall design and was responsible for the technical aspects of the project. Mr Wolfgang Meike from NTCER has developed the project concept, carried out the majority of the design work and provided the technical management to the project. Power and Water sponsored the establishment of the Centre to undertake research and development of appropriate energy technologies.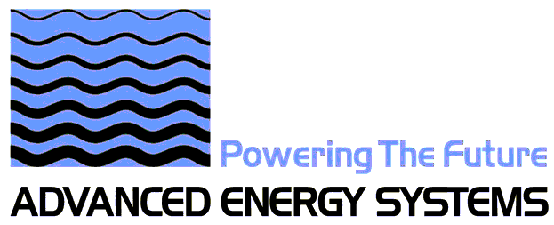 Advanced Energy Systems (AES)
AES were selected from a number of tenderers to provide the detailed design, construction and commissioning for the project.


Ecoenergy
Ecoenergy, an Alice Springs based organisation, were the main subcontractors to AES for the Bulman project, completing much of the on-site installation work.
The Bulman Community
The Bulman community provided permission to use the land and their ongoing support and enthusiasm has allowed the project to proceed smoothly.
Kings Canyon Nominees
Negotiations are ongoing to install the second PV plant at Kings Canyon.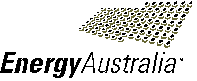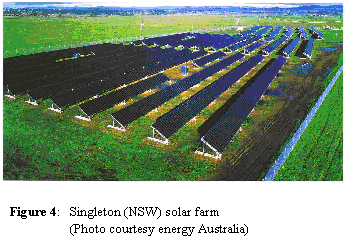 EnergyAustralia
EnergyAustralia assisted in the preparation of the tender specifications. Figure 4 is a photo of the 2 stages  (each 200kWp) that make up the solar farm installed by energyAustralia in Singleton, NSW.